Top 5 UK Cycling Events in 2017
28 Apr 2017, 8:26 AM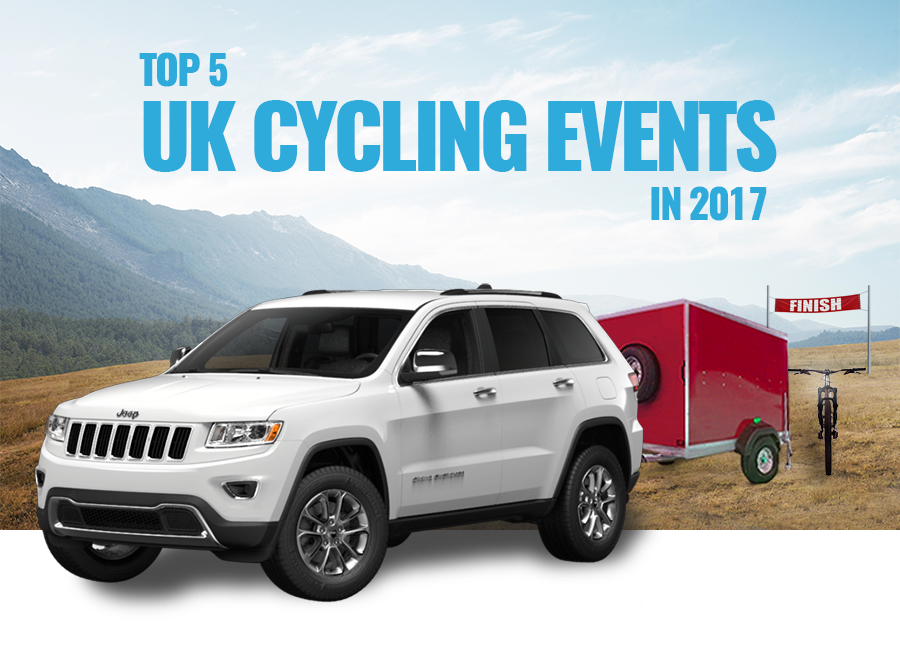 Do you belong to a cycling team or maybe you're part of your local cycling group? Why not get together and challenge yourselves to one of these amazing cycling events. We have completed a fair amount of these events ourselves and they are thoroughly good fun!

We have stockists local to these events who hire out box trailers, the perfect solution for you and your friends!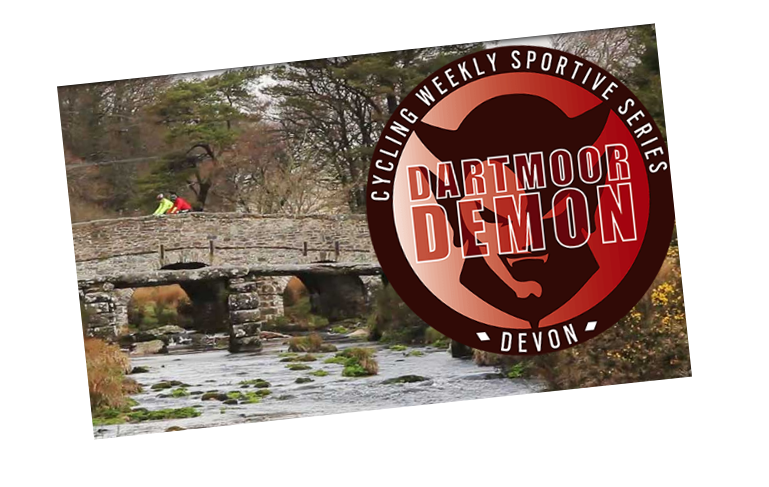 The Dartmoor Demon
Visit UK Cycling Events

where
Devon

when
Saturday 29th April

Route Options
35mi/50mi/90mi

COST
U16 Free & £26/£35/£35
Looking for a challenge? Then the Cycling Weekly Dartmoor Demon is right up your street. Revel in the most picturesque settings of the Devon countryside and the amazing Dartmoor National Park. Cycling through forest areas, alongside rivers and up grueling ascents that will test even the most experienced riders.

The Dartmoor Demon is not one to be missed if you're an avid cyclist. The scenery, the routes and the feeling of accomplishment after finishing are not to be missed out on. Will you pit yourself against this exciting event? Find out all you need to know using the link below and take on The Dartmoor Demon.

To hire a box trailer for this event, please visit Tavernor Trailers.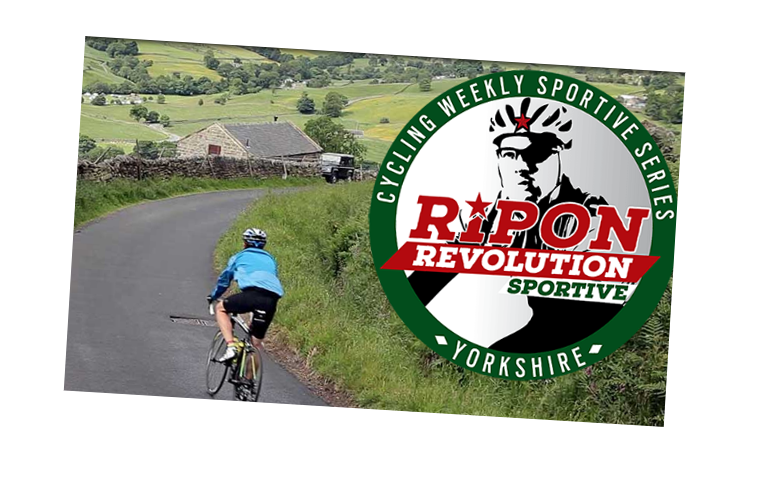 CW Ripon Revolution
Visit UK Cycling Events

where
North Yorkshire

when
Saturday 24th June

Route Options
57mi/77mi/100mi

COST
U16 Free & £26/£35/£35
There's no better way to explore Yorkshire than on a bike, you can't beat the feeling of riding through the famous landscapes it's made itself known for. The heart of the recently founded Tour de Yorkshire offers rustic landscapes, perfect for road cycling along with the challenging climbs and the rewarding descents that follow.

You begin the Ripon Revolution on a steadily increasing incline, the perfect time to warm up your legs before tackling the highest peak of the route. The climb is worth it for the breath taking views of the surrounding area and the speed you'll be able to hit on the steep descent. All the challenging climbs are nothing compared to the feeling of crossing that finish line and receiving your well deserved finisher medal.

To hire a box trailer for this event, please visit BDS Trailers.
Wiggle Mega Meon
Visit UK Cycling Events

where
Hampshire

when
Sunday 23rd July

Route Options
57mi/77mi/100mi

COST
U16 Free & £26/£35/£35
Mean Valley provides the perfect setting for this next event with tree sheltered darting country lanes, forest backdrops, field side rolling roads and beautiful views, what more could you possible want? You'll constantly be on your toes with these routes as you take on a number of uphill climbs that promise to offer great views and even better terrain.

Be prepared to experience some of the most breathtaking countryside that Hampshire has to offer, making this tough route all that more bearable. It's all worth it as you cross that finish line and look back on your experiences that will last a lifetime.

To hire a box trailer for this event, please visit Hammersleys.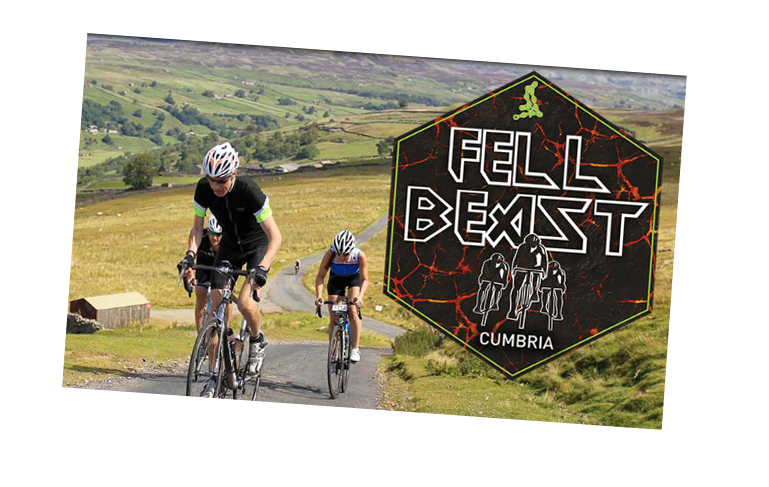 Fell Beast
Visit UK Cycling Events

where
Cumbria

when
Sunday 3rd September

Route Options
37mi/69mi/101mi

COST
U16 Free & £26/£35/£35
Possibly the most spectacular course ever designed, the Fell Beast features around 7,000ft of Cumbrian climbing made up of demanding climbs that offer a reward that makes it all worthwhile. The gentler drops give you ample time to take in some of the most impressive views you'll find in the country.

It's not long into the route before you're rewarded with some of those sights with simply amazing panoramic views which look out on the Lake District National Park. Enjoy it while you can however as you're right back at it shortly after with some tricky terrain and challenging climbs. This event has been tailored to challenge all types of riders from beginner to the veterans of the cycling events. All participants receive a hard earned meal and t-shirt for completing their desired route.

To hire a box trailer for this event, please visit Frosty's Trailers.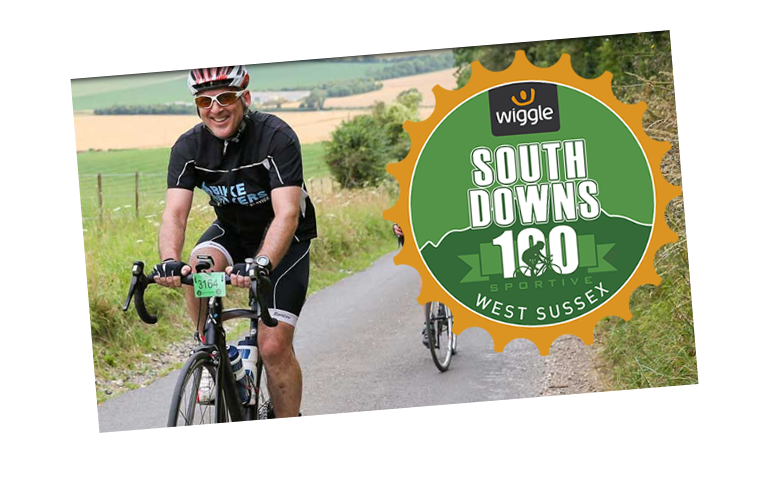 Wiggle South Downs
Visit UK Cycling Events

where
West Sussex

when
Sunday 22nd October

Route Options
30mi/65mi/100mi

price
U16 Free & £26/£35/£35
Last but certainly not least, the Wiggle South Downs marks the rear end of the season but rest assured this event is certainly unique and makes sure your cycling season ends on a high. It offers more than just your normal course setting with a race against the clock to beat one of the toughest hill climbs around. This century long ride features 5,000ft of ascent throughout the day, ending with the separately timed Butser Hill challenge which is the highest point of the South Downs.

You'll be glad to know that the climb isn't too long, however the incline is not for the feint of heart, coming in at an impressive 21% increase it's certainly one of the steepest climbs our routes have to offer. Be sure to save some energy in the tank as this falls towards the back end of the route. End your cycling year on a high by taking on the century that is Wiggle South Downs and reward yourself with a few months rest before you're back at it again in 2018!

To hire a box trailer for this event, please visit Hammersleys.
Here at Tickner Trailers we know how important it is to get your pride and joy safely to a cycling event, meaning you can focus on the journey ahead. Whether you're taking on an epic route, a standard course or want to cycle with the family, our high quality box trailers are the perfect travel companion, designed to offer space, safety and style for all your cycling equipment.

So why not take a look at our trailers on offer and rest easy knowing you'll be able to arrive at these events raring to go, thanks to our help.

What are you waiting for?

Get out there and ride!